1-Jun-2017
10:05:36 PM

Bump.

48th Alpine Rally coming up on Queens birthday weekend (10-12 June), at Yarrangobilly (NSW)...
It is Australia's oldest / longest running motorcycle rally.

It is open to all motorcycle types, ie no marque ... as it doesn't matter what you ride, as long as you ride!
A bring your own everything (except firewood and water), affair ...

Quite close to here: (being limestone goodness! - see page 2 of the thread for photos) for adventure style tradsters that may want to do a reconnaissance for a summer climbing trip?

I'm meeting up with a mate from further north on Fri 9th and then heading back down south through Khancoban then up through Thredbo to add a few scenic kms to the trip, if any want to join us.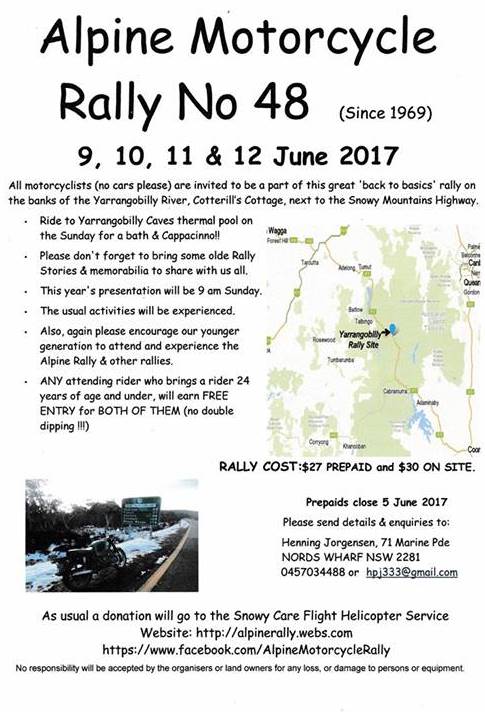 ... A pic from the 40th Alpine Rally
Camp on Monday morning during a lull in the drizzle as it didn't snow on us that year ~> my tent is my portaledge!